Residential Property / Structure(s) and Contents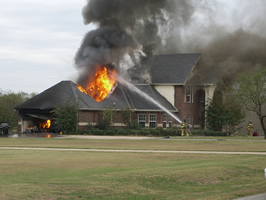 This type of insurance policy provides coverage for homeowners and their personal property.  We have a distinctive ability to provide unbiased positioning for either party to articulate the actual amount of loss.   For homeowners and insurance company file managers alike, we offer a free service to assist you in discerning if the loss in question economically qualifies for Appraisal.  
This free consultation will allow you to make an informed decision and assist you to possibly avoid the unnecessary expenses associated with a settlement that is cost-prohibitive. 
 Contact us for more information.
The types of residential Appraisal losses we handle...

Below are some of the types of residential losses commonly involved in Appraisal:

Collapse
Water (Pipe Break or Leak)
Fire
Hail Damage
Loss of Use / Additional Living Expenses
Hurricane / Wind damage
Vandalism / Theft
Mold damage
Septic back-ups
Foundation failures
Vehicle or Aircraft Impact to Building