Commercial Property / Loss of Business Income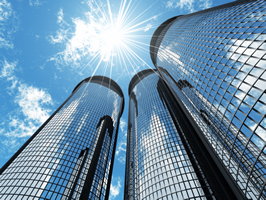 Commercial insurance policies envelop a variety of exposures to the property and the business involved. This type of policy provides coverage for business entities such as multiple unit apartments, condominium projects, machinery, business personal property, restaurants, retail stores, manufacturing, service businesses and others. The losses for these entities are involved and very complex, particularly when the revenues of the business are affected, and the business is responsible for on-going expenses. This is defined as a loss of business income (or Business Interruption). Many of these types of commercial losses are settled by means of the Appraisal Clause.
Whether you work for an insurance company and you are invoking (or invoked) appraisal on the insured, or you have been invoked upon already, you would be best-served to have an authority on the appraisal panel to settle the loss. Likewise, the same holds true if you are a business owner and believe that your settlement is not consistent with your actual loss per the policy provisions and exclusions. In either case, you need to appoint an appraiser who is competent and impartial to the parties of the policy (which is a binding contract).
Although one appraiser is named by each party per the Appraisal clause, we commit an entire team of experts to each case. This team consists of licensed adjusters, building engineers, construction and contents specialists as well as lawyers and many others, as necessary. Our team's trained professionals take a proactive approach to each appraisal, crafting a customized solution to intelligently conclude each settlement fairly. It is our goal to investigate and calculate the value of the loss accurately, and exhibit it as such to achieve a just and fair settlement.
The following businesses types may qualify for Appraisal in the event of a large loss:
Retail Sales
Service Businesses
Restaurants/ Bars
Hotels / Motels
Warehouses
Strip Centers
Grocery Stores
Malls
Building Associations
Condominiums
Churches / Temples
General Offices and Industrial
Manufacturing
Apartment Complexes
Automobile Dealers
…and more