Dispute Settlements / Appraisal Services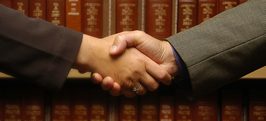 The cycle of correspondences between the parties (insurer and insured) that lead up to Appraisal is often a frustrating one.  Many times, the insured is insistent that their loss is more than the amount the company is offering; while the company is convinced they have rightfully compensated the insured. 
While abuses on both sides do exist, there is typically no intent for the insurance company to inadequately pay the claim; and likewise, there is often no intent on the insured's part to profit from the loss.  What we often experience is a lack of communication in the initial settlement process between the company and insured. 
This is precisely why the Appraisal Clause is implemented.  It is the provision in the policy to assemble a panel of experienced professionals with expertise in the industry to effectively and efficiently settle the loss. 
We handle Appraisals and Dispute Settlements exclusively.  Yes, this is all we do, and we embrace the opportunity to be named by you in this proven and tested process; whether you are an insurance claims manager, homeowner or business-owner.